Ravenheart Music: Home/News
Ravenheart Music is a website that reviews music and posts news and video links regards Female fronted Rock & Metal music. We also though do have a guy band reviews page.
"Politics tear us apart, music brings us together"
If anybody wants to give us a little something to help Ravenheart's Female fronted Rock and Metal movement, please do :) As a top supermarket over here in the UK says: "every little helps".
There is a radio show presented by Mr DJ Ravenman every Wednesday, to promote the female fronted rock and metal scene. Tracks from albums reviewed on this site, will invariably pick up airplay on this show. The radio show airs 8pm-11pm UK time (that's 9pm-midnight central European time and 3-6pm EST USA). Listen by clicking below.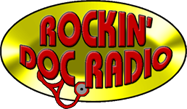 I have a few limited copies of the RAWKFIST albums 'Gardens of Elysia' and 'Stories' for £5.00 each (UK) and £7.00 each (overseas). Paypal payments can be made to dave@ravenheartmusic.com
SITE UPDATES Aug 31st 2016
A-B Reviews: Aug 23rd - Break Down A Venue
C-D Reviews: Aug 31st - Dante Fox
E-F Reviews: Aug 25th - Moriah Formica
I-K Reviews: June 30th - JTR Sickert
L-M Reviews: Aug 31st - Miracle Flair
N-O Reviews: July 22nd - Occoeur
P-R Reviews: July 17th - Royal Dogs
S-T Reviews: Aug 29th - Theatres Des Vampires
U-Z Reviews: Aug 22nd - We Are The Catalyst
Guy Band Reviews: Aug 14th - Skillet
Whispering Tales - Ravenheart Music Special Review
Tour Dates - last updated Aug 30th 2016
Latest Interviews: TEMPERANCE from Italy - Aug 26th 2016

I am immensely proud of this interview with UK Gothic Rockers VAMPYRE HEART. Click on link below. It is my very first 'live' interview, maybe my last! :)


RavenHeart Music Interview with Vampyre Heart from D Soul on Vimeo.


AND NOW HERE IS THE NEWS!

CRYSTAL VIPER is back! The Polish Heavy Metallers are returning after a 4 year absence, which was caused by the health issues relating to the band's front woman and founder, Marta Gabriel, and which placed the future of CRYSTAL VIPER into question (last year Marta underwent surgery of her nasal and facial sinuses). "The witch is back" however, sounding stronger, heavier and louder than ever before! On February 17, 2017, AFM RECORDS will release CRYSTAL VIPER's new concept album entitled 'Queen Of The Witches'. Watch this space!
HUMAVOID music video 'Coma Horizon' is out now. Weird breakdowns, dissonant piano hooks and haunting vocal melodies. Influences ranging from extreme metal to modern pianism and jazz fusion. That's what Humavoid's made of! Watch it on Youtube: www.youtube.com/watch?v=V9duciRi2EA. Also available from the major digital outlets.
LEVANIA is proud to announce the release date for their upcoming single & official video 'Memory' (original track taken from the album "Carousel" by Deplacement and arranged by Levania). The Single & Official Video will be out on September 22nd via Wormholedeath Records/The Orchard and Vevo!
SOS Festival is thrilled to announce the first 9 bands for their 2017 edition, the 10th in their history. And among those bands will be PYTHIA now fronted by Sophie Dorman. The fest will take place 14-16th July at he Longfield Suite, Prestwich, Manchester. For more info, visit www.sosfestival.net.
SORRONIA's back with new members, a new EP and a brand new lyrics video! The band's newest song 'Forsaken Tale' is gonna be released on the 5th of September together with a brand new lyrics video. The video was made by Davide Cilloni who is also known for his works for Epica. Sorronia's new EP, the forerunner of the band's second full length album, 'Forsaken Tale', will be available from October. There are gonna be three tracks on this EP, all with freshened, stronger sound and brand new melodies. The band's next LP meanwhile, is expected to be released in 2017.
INFY's new video is up. View it here, and yep, they still smash guitars on stage, or she tries too :) Love it! Infy and her band also support XANDRIA in Tel Aviv on 30th Nov 2016.
The Danish band FOREVER STILL has just released 'The Last Day' (FREE SONG), from their 'Breaking Still' EP. check the song out here.
The Spanish masters of Symphonic Metal DIABULUS IN MUSICA will finally release their next masterpiece entitled 'Dirge For The Archons': Elegant grandeur with a metallic punch! An extraordinary ability to merge metallic heaviness with symphonic catchiness! The fantastic female vocalist Zuberoa Aznárez and her band members masterfully combine heavy Metal riffs, a pounding rhythm section with passionate and symphonic elements. The compositions are crowned by wonderful refrains, which will grab the listener's attention at the first spin of the record. 'Dirge For The Archons' out on November 18th 2016 via Napalm Records!
SHADOWQUEEN hail from Australia. Fronted by the powerhouse vocals of Robbi Zana, they have just released a new single 'Waiting For You'. There is also a video released, and that can be viewed here.
DARKWELL's 3rd studio album is called 'Moloch', and will be released on September 23, 2016 via Massacre Records. Fronted by Alexandra Pittracher, the band's album is already available for pre-order, and will also be available as limited edition digipak with two bonus tracks. Furthermore, the Austrian outfit has teamed up with Felix Gorbach and Hanno Mayer of BlueBox Media, and shot a video for the new song 'Yoshiwara' and that video clip can be viewed here.
After a long journey, MIRACLE FLAIR has finally reached a point, where their hard work will pay off. Their second album 'Angels Cast Shadows' is a piece of art, which showcases the band's passion and attention to detail. It's an international affair, and the album's been refined by the production skills of the living legend Tommy Vetterli (Coroner).
The band centres around the two creative forces, Nicole Hartmann and Daniel Maurizi and they produce beautiful melodies entangled with crisp guitar riffs. In summary: Due to the huge amount of energy, and Nicole's enchanting but also strong voice, MIRACLE FLAIR will surely get to the top of a genre they can shape themselves. Album is released via Massacre on October 21st.
With an incredibly strong social and moral conscience, WE ARE THE CATALYST as described recently by top UK promoter Matt Seddon "have set the benchmark for modern metal bands". The video for the track 'Home' from their soon to be released album 'Elevation', shows the real affect on real people of society today. View the video here. The video starts with short clips of people from all over the globe sharing the struggles they are going through and have overcome.
TEMPERANCE will play as opening act for Nightwish, September 12th in Mantua, northern Italy!
TARJA, the lass with the golden vocal chords, live at HELLFEST June 2016 - view concert here. And that is not all, here is one of my fave bands, WITHIN TEMPTATION live at M'era Luna Festival 14th Aug 2016 - view that here.
Sander Gommans [After Forever] and the Dutch/Brazilian band PHANTOM ELITE are coming with full power to breathe fresh air into the female-fronted metal scene. Intense and powerful vocals by Marina La Torraca [Avantasia live], in-your-face guitars by Ted Wouters and Goof Veelen, unique keys and orchestration by Erik van Ittersum [The Theater Equation], and furious groove-heavy drums by Eelco van der Meer [Stream of Passion live]. These young, talented, and experienced musicians are kicking the doors wide open with the lyric video for their debut track, 'Siren's Call' - view it here.
MAX POINTNER has decided to leave EDENBRIDGE after 9 years due to professional and private obligations. The new drummer is JOHANNES JUNGREITHMEIER and he has already recorded the new studio album 'THE GREAT MOMENTUM', in an unbelievable 9 hours! Johannes is also drummer of the death metal band THIRDMOON amongst others.
Athens based Symphonic Metallers FALLEN ARISE has announced their new male vocalist: Welcome back Vlasis Katsaounis who will handle all male vocal duties. I am also informed that current female vocalist Spyla has been poorly, we wish her well.
BENEATH MY SINS fronted by Emma Elvaston is a French Symphonic Metal band founded in January 2016. In December 2015, the members of the last line-up of the band EVOLVENT decided to create a new band closer to their ambitions and their approach to music. Thanks to the experience learnt with Evolvent, Beneath My Sins now offers Symphonic Metal that is more mature and exploring all the possibilities of the kind. Recently, the band released their first single and music video entitled 'From The Flames', view it here.
THE AGONIST will release their new album and Napalm Records debut 'Five' on September 30th. Today the band has dropped the first official video from Five, for the song 'The Moment'. Watch it here.
Gothic doom-metallers, TREES OF ETERNITY (featuring ex-members of Katatonia, Swallow The Sun) who tragically lost their lead singer, Aleah Starbridge in April, has just released the very beautiful and rather haunting 'Broken Mirror', featuring Aleah. Alongside her surviving partner, Juha Raivio; the band, Mattias and Fredrik Norrman (Katatonia, October Tide) and Kai Hahto (Swallow The Sun, Wintersun), made the decision to put out their last album with her on Svart as a way of honouring the legacy of work she left behind - the perfect elegy to her untimely death. The bittersweet new album, 'Hour of the Nightingale' will be released on 11th November. Check the video out to 'Broken Mirror' here.
DELAIN fans have been clamoring to hear another new song from Moonbathers and today they are able to do just that. The new single 'Fire With Fire' is streaming exclusively via Loudwire. Listen to it here!
The lyric video for 'The Glory And The Scum' can be viewed here.
LESBIAN BED DEATH, the UK female fronted HARD ROCK/GOTHIC PUNK band, are back with their fifth studio album, 'EVIL NEVER DIES'. The recording of the album has been funded by their fans following another successful PledgeMusic campaign, which saw the band raise more money than ever before thanks to their increasing fan base. 'EVIL NEVER DIES' has a sound that shows the band's huge love for 80s hard rock tainted with moody gothic tinges and is the first album to feature new singer, SIENNA VENOM, and new lead guitarist, VIK VOODOO. The album will be released on 23rd September 2016 on Psychophonic Records via Shellshock Distribution.
The new SAKARA single 'THE OLD WAYS' will be available from August 12th via Bandcamp. It is rather good me thinks!
Canadian Hard Rockers, KOBRA AND THE LOTUS has signed a worldwide deal with Napalm Records. Their fourth album and Napalm Records debut Prevail I + II, will be released as two separate volumes of a double album. The first part will be released in February 2017 with the second part to follow in October of 2017. However, you won't have to wait that long to hear new material, as the band will be releasing a new single very soon!
Massacre Records is happy to announce the signing of the US symphonic metal band THY SHADE. The band was founded by the classical/crossover soprano Diana Shade and Mane Cabrales (Dimension) last summer. The band's sound is full of strong melodies and catchy choruses, and comes with a fresh neo-classical/symphonic metal vibe. THY SHADE's debut album 'The Last Goodbye' is set to be released in late November 2016 via Massacre Records, although it is already available on the digital platform, being reviewed on this site in June (2016).
South Africa's two most beautiful 'musical rebels', THE SOAP GIRLS are raw, real, gutsy, innovative and thoroughly trendsetting. After selling soap in the streets performing as kids they are completely natural on stage, their live sets are perfected and they definitely are the talk of the town wherever they go! Here is the link to the video of their new single 'Bad Bitch'. Check it out here.
Argentinian born, Manchester UK based, Rock & Metal schooled FEAR ME DECEMBER has just announced that their debut album 'Between Violence And Silence', is set for release on 26th August. This full length record follows up from their 2014 EP 'Who Cares?' The new album is sure worth a listen I can assure you, offering up 11 tracks of top drawer Modern/Alternative Melodic Rock/Metal.
MELODY CALLEY is a female acoustic rock singer/songwriter that one may well not have heard of yet. Her dreamy/heavy style of music can be heard at the following links: www.soundcloud.com/sweetmelodysmusic/soul-to-shore and www.mellowdmusic.bandcamp.com/track/gravity. Check her out!!
NEMESEA LINE-UP CHANGE: Manda Ophuis, vocalist for the Dutch alternative rock band Nemesea, announced today that she is stepping down for personal reasons. We wish Manda all the very best.
After touring for a year and a half throughout every corner of the world and leaving fans of all nationalities breathless, the time has come for NIGHTWISH to immortalise their 'Endless Forms Most Beautiful' tour on DVD. The band is therefore set to release their new live milestone 'Vehicle Of Spirit' on November 4th, featuring not only two concerts in full length, but also plenty of bonus material. More information on this release can be found here.
SUBSCRIBE TO THE EVYLTYDE FAN CLUB AND GET HEAPS OF COOL STUFF!!! That's right! For only £5 a month (£6 pcm for our overseas friends) you can subscribe to the Evyltyde Fan Club and not only help support your favourite band, but get heaps of cool stuff as well! More details here. Support a great band and get involved helping them to continue to bring us great music.
BERSERKER is a melodic metal band from Vilnius (Lithuania), founded in March, 2009. In the January of 2015, their totally awesome debut album 'Dark Worlds Collide' was released in digital version. Now Metal Mercenary and Lilith Promotions are proud to present the BERSERKER (LT) DARK WORLDS COLLIDE UK TOUR with very special guests EVYLTYDE. Berserker offer music, which combines epic melodies, apocalyptic lyrics, strong and expressive vocals to bring every listener to his own unearthly, magical, fantastic reality. The tour dates can be found under the relevant section on this website.
EPICA: new album due 30th September - 'The Holographic Principle'. A track from the album titled 'Universal Death Squad' can from today (Friday 29th July) be purchased from iTunes and the like.
Priya Panda, DIEMONDS' stunning front woman, is the sultry singer that the music world has never been so poised for. With her larger-than-life presence, she breaks every cultural, social, gender and sexual boundary known to hard rock. If the ever-growing legions of the band's loyal following are any indication, DIEMONDS are firmly carving their own path in music and hoards of rock fans are already along for the ride. Check out a brand new music video for the track 'Secret' and unveil the secret HERE. With their 3rd album 'Never Wanna Die' (2015, Napalm Records) the band continues to modernize their heavy rock n' roll sound.
When THE BIRTHDAY MASSACRE was formed in 1999, they were known as IMAGICA. This name was inspired from the fantasy novel Imajica (1991) by Clive Barker. In 2002, they changed the name to The Birthday Massacre after one of their earlier songs, in order to avoid confusion with another group. The song 'The Birthday Massacre' was then renamed to 'Happy Birthday'. And on July 22nd 2016, the band has now released an album titled 'Imagica'. The release featuring a collection of 11 remastered tracks from the original Imagica 4-track demos. Three songs on the album; 'Open Your Heart' (originally by Human League), 'From Out of Nowhere' (Faith No More), and 'Dead' were never previously released to the public. An album mainly for fans of the band, but well worth checking out nonetheless. A new studio album by the way is due later this year.
UK Symphonic Folk Metal band SERPENTYNE fronted by Maggiebeth Sand, have kindly sent me some info about what to me sounds a rather awesome band. Here is a link to their video 'Helen Of Troy'. It can be viewed here.
Also, the band's website can be checked out at http://www.serpentyne.com. Their new album (their 3rd in-fact) titled 'The Serpent's Kiss' is due to be released end of September.
We have the video 'Trinitite' by PSIDERALICA from the album of the same name. The album is currently available in digital stores, cd version will follow. Click here to view.
Melodic metallers TEMPERANCE (one of our fave bands) is going to release their new album 'The Earth Embraces Us All' on September 16th via Scarlet Records. This is how singer Chiara Tricarico commented: "This is without any doubt the most complex and mature album we've ever done. It basically gave us the chance to add many new elements to our music. Most of the songs in our previous albums were short and straight to the point, these new ones are longer and stylistically challenging, it takes time to fully grasp their essence. 'The Earth Embraces Us All' is the natural evolution of our musical path, we are very proud of it, I think it represents us well!" A copy has dropped in here for review - watch this space!
NINA ROSE...I so love this musician. Here is the link to her new video "I'M COMING HOME". Click here to view.
One listen to the incredible second single 'Delusion' from WE ARE THE CATALYST'S forthcoming album 'Elevation' and you will know this band are taking no prisoners with their impeccable alternative metal sound. WATC are once again showing that they are a truly unique group capable of having a huge impact on the industry.You can view the video to the new single here.'Elevation' is out on Ferocity Records on the 2nd September and it can be pre-ordered from their bandcamp page! For only 10 $ + you get the full album digitally as well on release date! (And of course 2 tracks to download instantly when placing your order!). Just follow this link: www.watcofficial.bandcamp.com/album/elevation.
The latest musical offering from rising songwriting musician, film-composer, and producer JASMIN STONE alludes to a mystical experience in both the song and music video for her new single. 'Time' her first international record is a highly whimsical tune that shines on Jasmin's avant-garde pop musical style. View the video here.
MR BELLA'S new song 'Don't Tell Me No' is available now on iTunes, Amazon, Google Play, Spotify, and most online digital music stores! So grab yours today. You can also check out the video here. Also, get your copy of their Limited Edition 8-song CD including 2 new songs, PLUS every single released since the album 'Cross My Heart'. The CD is available at shows, on their website here, and on BandCamp here.
Italian "Vampiric Metal" legends THEATRES DES VAMPIRES is pleased to announce the release of their brand new album, 'Candyland', on October 14th via Scarlet Records. The album is produced and recorded by Christian Ice at Temple Of Noise Studio.
SEPTEMBER MOURNING will release their 12 track Sumerian Records debut 'Volume II', on July 29th. Physical pre-orders are now available here, with digital pre-orders at the normal digital outlets. Meanwhile, check out the lyric video for the track 'Skin and Bones' here. "Skin and Bones is about self awareness and personal strength against those who bully or negatively affect you. People often judge you by the way you look, and they don't take the time to find out who you are", says front woman Emily Lazar (aka 'September Mourning'). "When that type of negativity beats you down psychologically to the point your ego is severely wounded, it's really hard to fight back. This song is very much about being strong enough within the core of who you are so that those things can never affect you." The track features Jinxx of Black Veil Brides on violin.
The Swedish band ZEPHYRA fronted by Asa Netterbrant will be releasing a new album via Inverse Records on August 5th. With the new album, the band wants to show a bigger and more atmospheric sound than before, heavy and rhythmic, with keyboards and Åsa's full ranged, diverse vocals. Check out the album teaser here.
The new album from Melodic Metal band EDEN'S CURSE titled 'Cardinal', will feature LIV KRISTINE on the track 'Unconditional'. The album is expected to be released Oct 14th.
LIGHTLESS MOOR: The new video from their recently released album 'Hymn For The Fallen' can be viewed here. The track is called 'The Unlocked Door To The Other World'. The album will see the light of day in Japan on 27th July, but is already available elsewhere.
DORJA fronted by Aiym Almas from Kazakhstan, is a brand new hard rock band who are already making a buzz online after only a few days in the public eye.The members of this transatlantic all-female band come from England, Belgium, Los Angeles and the aforementioned Kazakhstan. They describe their music as possessing "Powerful, guitar-driven hooks, heavy drums, and vocals with the raw energy to challenge Janis Joplin."
Bassist Becky Baldwin says "It was a really crazy time for the three of us who flew over from England to work on the single in LA, this was also our first time meeting Aiym in person, so it was so exciting to get into the studio with her. Our previous Skype sessions and 'home demo' style remote recordings did no justice. Hearing that voice belting out at you in the same room is a phenomenal experience." Check out the video to their new single 'Fire' here, the single available on iTunes etc. The band also has some gigs lined up - check our tour dates page and also pop over to their website at www.dorjaband.com - these girls are on fire!
The debut ALARION CD 'Waves of Destruction' is now available physically and digitally. Check their store out at www.alarion.eu/store. For all you Spotify lovers - the album is there as well and can be streamed in full. If you like it, add it to your favorite playlists and help spread the word on Waves of Destruction and Alarion! :-)
INFY's 'A Mortal's Tear' is now a year old. So order any apparel (Tee shirt/hoodie etc) at www.infy-store.myshopify.com/ and get a signed CD with personal dedication, Infy snow of chaos guitar pick and a high quality 'A Mortal's Tear' download. Offer limited until 5th July. Infy will also be appearing at Wunderbar, Hativat, Golani St. 18 Hafia on Saturday 23rd July, and supporting XANDRIA at the Haezor Venue, Harechev St, 13 Tel-Aviv on Wednesday 30th November.
Maple Metal Records is re-releasing CRIMSON SUN's 'The Border' EP that coincided with their performance at TUSKA 2016. The 4 track EP was produced by CRIMSON SUN and Saku Moilanen at Deep Noise Studios, Kouvola, Finland.
UK based Alternative Pop trio THE HALLOWS fronted by Sarah Rodriguez, who also deals with the keys/synths dept., is set to release their debut album 'Of Time and Tides' and also the single 'Element'. The video to the single can be viewed here. Championing their own very unique sound, The Hallows is an enchanting concoction of Kate Bush, Muse, Portishead and Tori Amos with their own individual dreamy essence thrown in.
The crowdfunding campaign for the new EDENBRIDGE album 'THE GREAT MOMENTUM' is fully on and some packages are nearly sold out! Become a sponsor and thus part of the album now!!! By clicking here, you can find all details to the crowdfunding campaign of the band's new album!
Greek female fronted metal band DIMLIGHT, has just launched a new video - 'Spawn Of Nemesis' from the album 'The Lost Chapters'. View it here.
The Pennsylvania based band ANATOMY OF THE SACRED, whose EP received an encouraging review here earlier this month (June), has just made the physical copy of the album available via their website here. Support hard working independent musicians and treat yourself or a friend.
Come September EVYLTYDE will be releasing their new single 'Bullet In The Head'. The band is giving everyone a chance to pre-order their specially designed, limited edition, signed "Bullet" t-shirt bundle for only £12.99. This is a one-off print run, so there will only EVER be a maximum 100 of these printed and each one will be hand-signed by the band. PLUS you will get a digital download version of the song when released in September (prior to the tour with RPG), AND a pound (£1) off voucher to use on EVYLTYDE merchandise in the future. This will only be available until the 1st AUGUST so get behind the band and order yours here.
Italian/British Symphonic Rock/Metal band ONYRIA has just announced through a Facebook post that they are changing their name, lineup and genre. Onyria has always been a project rather than a full fledged band. They have had band members on board for short periods of time, but the core has always stayed the same. After tons of delays, they managed to publish their entirely self produced album 'Break The Silence'. It was greatly acclaimed by many reviewers. But they don't feel like doing music under the name Onyria anymore.
As a consequence singer Helena (pictured) is now known as HELLEKTRA. She will continue with this project as a solo artist, and release future material under this name. Expect some exciting new stuff very soon! No word has been made about the genre Hellektra is going to take in the future, but watch this space.
LEAH's single 'This Present Darkness' from her 'KINGS & QUEENS' album is an awesome tune. The single can be viewed here (lyric video) and can be purchased here. The song was inspired by epic tales such as LOTR, where a small minority faced great opposition, all the odds were against them, and it seemed that evil would prevail..... and yet they overcame the impossible because of their refusal to back down and were willing to sacrifice their own lives in pursuit of freedom.
Neo-classical symphonic metal band ARIA FLAME from Michigan (USA), is recording their full album titled 'SunRiser' and doing a few performances in the process. They will be performing a local music showcase at The Detroit Pub on August 6th and will be main local support for LEAVES EYES, Sonata Arctica and Omnium Gatherem at The Token Lounge on November 18th, 2016. Anyone interested in tickets, please order direct from their website at www.ariaflame.com and skip the ticket fees. Also, get a FREE gift with each ticket order!
Alternative rocker SAMANTHA SCARLETTE has released a music video for her brand new single 'Page Six'. This is the first new release since her 2014 album 'Violent Delights + Violent Ends', 'Page Six' being the first single from Samantha's forthcoming album 'My So-Called Life', release date TBA. The new wave inspired single was released on 6/6/16 as a digital single available at all major online retailers. View the video here.
Eclectic metal band TANTAL has published the 1st single 'Denial' from their upcoming album 'Ruin'. Watch the lyric video: here. The song is also available for downloading and buying at the band's Bandcamp page: www.tantal.bandcamp.com/track/denial-new-single-2016.
Epictronic and Wormholedeath Records are proud to announce that JAMIE-LEE SMIT's (Azylya) official video for the song 'Revivre', taken from the solo debut album 'Mon Amour Monique', is out today via Vevo! View it here.
Kaotoxin, in collaboration with K Productions, is proud to announce Dark Rock rising (black) stars VOLKER fronted by Jen Nyx, will tour France with DER WEG EINHER FREIHEIT and MOONSPELL in December, not only promoting their debut EP released in April, but also introducing new titles from their forthcoming debut full-length planned for January 2017. France's Winter weather forecast looks... dark!
The beautiful new video/single 'Stille Wasser (feat. Liv Kristine)' from the German band TANZWUT is out now! Taken from the album 'Schreib Es Mit Blut', out on July 8th (EU)/August 19th (USA) via AFM Records, the video can be viewed here.
Massacre Records welcome the modern Symphonic Metal band AETERNITAS. The band has been around since 1999 and has already released three highly-acclaimed albums: 'Requiem' (2000), 'La Danse Macabre' (2004) and 'Rappacinis Tochter' (2008).
The latter is a gothic musical that's actually been brought to the theatre stage running from 2008 until 2011. AETERNITAS' new album 'House Of Usher' will be released this fall via Massacre and you can expect modern Symphonic Metal with bombastic orchestral arrangements, rock parts with a lot of groove and the unique vocals of Alma and Oliver.
Italian Symphonic metallers ELEGY OF MADNESS with a new line up and new sound direction, has re-signed a new licensing deal with WormholeDeath.
They're ready to enter RealSound Studio (Parma) during August 2016 to record their third album titled 'NEW ERA'.
Hamburg based heavy stoner, sludge/power doom band HIGH FIGHTER, whose first full length album is coming out this Friday June 10th on Svart Records, have just unleashed a full album stream for their debut 'Scars & Crosses'! Formed in the summer of 2014 by former band members of A Million Miles, Buffalo Hump and Pyogenesis, this band is a volatile cocktail of heavy as hell riffs fuelled by beer and the mighty weedian riffs. Add a heavy dose of the blues and these deadly schizophrenic vocals, and these guys and girl offer something special to the Sludge, Blues and Stoner Scene. Letting the music speak for itself, you can stream HIGH FIGHTER's upcoming and hotly anticipated debut album 'Scars & Crosses' now and in full HERE, together with an interview they gave webzine Outlaws Of The Sun.
German heavy metal giants POWERWOLF and Dutch symphonic metal stars EPICA are teaming up for an European tour in early 2017. This impressive co-headline tour comes in support of the highly awaited new EPICA album 'HOLOGRAPHIC PRINCIPLE', which is scheduled for a September 30th 2016 release and POWERWOLFs spectacular DVD 'THE METAL MASS LIVE', which will be released July 29th 2016.
The Symphonic Metal band ELEINE from southern Sweden will release their latest single and music video 'Break Take Live' June 2nd on Youtube & Spotify, and on all other platforms June 8th - The day before Eleine take the stage at Sweden Rock Festival. 'Break Take Live' talks about how many mindlessly follow the crowd, never to realize that they're fullfilling their worst fear: Not living life to the fullest. -"Live a life choosen for you, and you'll be bound to a fate that's not your own", says Eleine. Their music is described as heavy Symphonic Metal that is both stylish and monumental. With their latest single, 'Break Take Live', Eleine takes their sound to the next level. This single is a heavier, more seductive and a more grand Eleine. View the video here.
OH. is a rock and metal multi-instrumentalist — guitar (electric and acoustic), bass, drums, violin, piano and percussion, sound engineer who mixes and masters her work and videographer. She released her debut progressive rock EP 'Sleeping World' in 2013 with the award winning video 'Trials – A Song for a Lost Generation' and metal album vinyl release, 'Synemotion' in 2015. 'Synemotion' was released as a Double 12″ Gatefold vinyl album and as a digital album on April 24 2015. Two tracks from the album, 'Run Away' and the title track, 'Synemotion' were released as digital singles on February 20th 2015 and video clips accompany their release: Run Away and Synemotion on YouTube. OH. at the time very kindly sent me the Gatefold vinyl album so why not check her out here.
Philadelphia based metal singer/songwriter MELISSA VANFLEET, has teamed up with three musicians for her forthcoming single, 'ODE TO THE DARK'. The release will feature Scott Rockenfield of QUEENSRŸCHE (drums), Douglas Blair of W.A.S.P. (guitar) and Nick Douglas of DORO (bass). Following the success of her debut LP 'METAL LULLABIES', an intimate yet powerful collection of original songs and metal covers on piano showcasing the crystalline clarity of her vocals, 'ODE TO THE DARK' will be VanFleet's first full band release, with the special guests appearing supergroup-style. After her first European tour in 2015, plans to tour internationally in 2016 are in the works and will be announced soon.
News from the CORNERSTONE camp: The new album 'Reflections', which was produced in collaboration with Harry Hess (SIMPLE PLAN, BILLY TALENT, MUSE, ...) in Canada, has been finished. The new songs were first shown to the public on Friday 20/5/2016 in the Viper Room in Vienna, and the feedback was more than great: many long-time fans say that 'Reflections' is by far the best album of the band. The official release in trade and the media will take place in the fall, because Cornerstone is engaged in negotiations with a major record label at the moment. We have also posted their gig dates, but for further info, watch this space!
Louisa (vocals and piano) has chosen to leave UK band DYONISIS after ten years of fun, friendship and phenomenal singing. As a result, their next gigs at Bram Stoker International Film Festival in Whitby and West Street Live in Sheffield will also be Lou's final farewell shows with them. However that is not the end of Dyonisis, so they are embarking on beginning the recording process for album number three. Dyonisis HQ is also having a clear out to make way for new wares. Therefore they are having a T Shirt sale at the bargin price of only £6! All proceeds will go towards recording/mixing/mastering/printing the next album (and maybe a few beers to help the process?). They currently have S/M/L/XL available, however stocks are limited so grab them here.
INFRARED from Italy: We reviewed their EP in April and rather good it is too. Here is their first video (a lyric video) to the track 'That Day' - www.youtube.com/watch?v=fVV3kzrS7G0&feature=youtu.be. This track being the second number from the five track EP.
It`s a given fact that NAPALM RECORDS will go big and international with its first very own open air festival: ARCH ENEMY, SATYRICON, LACUNA COIL, DEVILDRIVER and MOONSPELL will all play exclusive Austrian shows. Black metal pioneers SATYRICON even boast an exclusive "Nemesis Divina" anniversary set! German power duo MANTAR and popular national acts such as DRESCHER and TUXEDOO are also part of the bill. 12th August is sold out, just a few tickets left for 13th August, so make sure to get yours now! www.metal-on-the-hill.com.
After releasing six studio albums, two remix albums, one live DVD, several singles and several soundtracks, the Russian hitmakers SLOT have signed with Sliptrick Records for the release of their 7th album 'SEPTIMA', due in July 2016.
In early 2014, female singer Nookie (pictured above) was stabbed multiple times in her neck during an autograph session with their fans on a cafй in St. Petersburg. She was rushed to the hospital, where the doctors said that she was "moderately grave", but her life wasn't in danger and she is now back with a vengeance.
Birmingham's premier power metal quartet DAKESIS has been announced as one of two co-headliners at Northern Symphony 2017, the UK's premier festival for all things symphonic metal. With the release of 'A New Dawn' and their recent tours last month in both Finland and the UK, Dakesis are set to reach new heights. Dakesis formed in 2008, with the release of a limited edition four track E.P, they soon followed on with their debut album 'Trial By Fire' in 2011. Following on from their success of this album and extensive touring and festival appearances throughout the UK, the band went on to record their second full length album 'The New Dawn' which was released in March 2016. Northern Symphony will take place at The Venue in Selby on Saturday 15th April 2017. Early bird tickets are set at the low price of £4 and are available from either Northern Wynter Music's BigCartel store or www.Skiddle.com.
Hailing from the English Midlands, nature inspired doom band ALUNAH has signed a worldwide deal with SVART RECORDS! Over the course of their three albums – 2010's 'Call of Avernus', 2012's 'White Hoarhound' and 2014's 'Awakening the Forest' – the four-piece have been a constant force of progression into an individualised take on psychedelic and organic heft. Their material has never lacked structure or groove, but with the melodic vocals of guitarist Sophie Day ever at the fore, they keep an eye toward the ethereal as well. Look for them to expand their sonic palette with a brand new album, set to be released in early 2017.
Montreal Canada's THE AGONIST is pleased to announce they have signed a worldwide deal with Napalm Records. The band is currently in the studio with producer Mike Plotnikoff to record their new album. More info in due course.
Ukrainian female-fronted melodic metal band SCARLETH has just launched new lyric video! Scarleth comments: "Lyric video for one of the most aggressive and heavy songs of the new album is online now! It is 'Double Memory' – futuristic world of altering memories and consciousness. Watch and enjoy". Link here.
ALPHA OMEGA Management has a pleasure to announce that two of its roster bands, CADAVERIA and MECHANICAL GOD CREATION are confirmed - as headliner and co-headliner - for Voices Of The Succubi - Female Fronted Metal Festival, set to take place on September 17th in Malta.
USA Symphonic Metal band MIDNIGHT ETERNAL has just released the video to their track 'Signs Of Fire', from their soon to be released S/T album. View it here.
With the upcoming shows, tours and releases, LEAVES' EYES will introduce their new female singer: Elina Siirala (EnkElination), a Finnish vocalist living in London. Leaves' Eyes and former vocalist Liv Kristine parting ways for personal reasons.
Leaves' Eyes: "Liv was the female voice of the band since the beginning in 2003. Together we toured through 50 countries and 5 continents, moreover we recorded 6 studio albums with outstanding singer Liv. We are full of pride in what we have reached together! From the bottom of our hearts we want to thank Liv for amazing 13 years of being our front lady, the work we have done together and all the passion for music that we shared all these years! We wish Liv all the best for the future, her solo career and other projects! Liv will always be an important part of the Leaves' Eyes history but now we are looking forward to a new chapter and the new musical adventures of Leaves' Eyes!"
Finnish cinematic metal band DARK SARAH (ex Amberian Dawn singer Heidi Parviainen) will release a new album called 'The Puzzle' later this year. The first music video for the song 'Little Men' is just released. Link to the music video here. Musically 'The Puzzle' will continue the cinematic metal sound, but this time a bit heavier and faster, combining different music styles spiced up with black humour and mystical stories with creatures of the Underworld.
Here is the new video from RAVENIA. Fronted by vocalist Armi Päivinen, the track titled 'We All Died For Honor' is from their album 'Beyond The Walls Of Death' due 29th April. Watch here and enjoy!
BLODWEN from Indonesia have kindly sent us their latest album for review. Titled 'Winter Falls', from the brief bits I have heard, it sounds awesome :)
Check out the video to the track 'For A New World' here. Please support this band, take a look at www.blodwenband.bandcamp.com.
I like ELYSIAN GATES. Their output so far falls nothing short of awesome. Purchase their new track 'Crossroads' at www.cdbaby.com/cd/elysiangates8. And if you have not already done so, their previous music can be purchased via CDBaby too.
Originally, IGNEA was formed in early 2011 under the name PARALLAX, as the first Ukrainian band to play oriental metal. After active rehearsals in summer 2012, the band started working on the debut EP titled 'Sputnik'and it was released June 15th, 2013. In Autumn, 2015, the band changes its name to IGNEA and releases the debut video for 'Alga' single with a full symphonic orchestra. Audio version of 'Alga' also features a B-Side track — symphonic version of 'Sputnik' track produced by Xes Dreams band.
The video 'Alga' has gained over 60,000 views on YouTube within several months. Currently, IGNEA is recording a full-length album and preparing for several gigs in Ukraine and Moldova. View the video to 'Alga' here.
The French atmospheric post-doom metal band ANGELLORE, has released a new official lyric video for the awesome song 'Inertia' from their album 'La Litanie des Cendres'. View it here. Also 'La Litanie des Cendres' can be streamed for free on Bandcamp at www.angellore.bandcamp.com. Furthermore, the Collector's Edition Digipack, an elaborate and unique CD packaging printed on artistic paper, can be purchased both from Bandcamp or in the best stores in Europe, distributed by Season of Mist.
Want to hear an awesome track from the lovely NINA ROSE. Well click away to your hearts content here.
PERSONA is a female fronted metal band from Tunisia fronted by Jelena Dobric. They have just released on YouTube a track from their forthcoming album 'Elusive Reflections' (due Feb 12th), and the track is bloomin' good!!.
The track is called 'Forgotten' and that can be listened too here. There are links on this YouTube page to other tracks from the band. Watch for a review of their new album soon!
After a period of relative silence, LENORE S.FINGERS is ready to come back with a very ambitious album, more mature, complex, decadent and professional than what the already great debut 'Inner Tales' has represented. It will be titled 'All Things Lost On Earth', an Ariosto's quote from the poem 'Orlando Furioso', and it will be released probably in the 2016 fall.
A band that has caught our attention here at Ravenheart Music is MOANING SILENCE from Greece. Their main composer is Christos Dounis with female vocals from Aimilia Papatheochari.
Natalie has already reviewed their album and we do feel that the CD is well worth checking out. The album can be ordered here.
ROxIRcLE is a four-piece, Devon-based alternative rock band fronted by Deanna Royle. Formed in 2009 they have released four albums (Night of the Vampire, Obsession, This Deadly Game and Live in Wellington), played hundreds of gigs and in May, their track 'Slowly Coming Down', became the official fundraising single for NAPAC (National Association for People Abused in Childhood) for 2015.
The band (pictured above) is coming to play a couple of gigs in London this October - The Airman in Feltham (Sat. 17th) and Pagan Future`s Samhain Festival, at The Bedford in Balham on Sunday 18th. If you are in the area, how about checking them out.
VOICES AT MIDNIGHT is a Christian Hard Rock Band from Myrtle Beach, South Carolina. They have recently released an EP, so click here to hear it.
THE RACK DOLL - here is the video to the awesome track 'Pain In My heart' from the very good album 'Hot City'. Please check the video (and the album) out and support jolly good old independent music. The video can be viewed here.
The awesome and magical Hereford (UK) based gal SAKARA, has a new website and it can be found at www.ladysakara.wix.com/ladysakara. Furthermore, on this site you will find Sakara's new video 'Serenity' from her most recent album 'Beauty and Bravery'. Please check the website out and support fine independent music.
Here is a link to the new UNDER HEAVEN video 'Don't Hold Back'. View the video here and enjoy.
Here is the new video from Aussie singer/songwriter JEWEL NIGHT. The song 'How Forever' caught our attention some weeks back now and we do rather like it. You can view it here: www.youtube.com/watch?v=zWz3NcAXoQ4. The single can be purchased from here.